Commercial Cleaning – Madison, WI
Expect Excellence. That's our Commitment.
White Rhino Commercial Cleaning sets your mind at ease, with the best cleaning team at competitive prices. We promise to always be professional, prompt, knowledgeable and attentive to all the details! We don't leave until the job is complete and done right.
Madison's leader in Janitorial Cleaning Services.
White Rhino provides commercial cleaning for all commercial settings, however, what sets us apart from our competitors is our knowledge of cleaning healthcare facilities and specialized training requirements. We are familiar with The Joint Commission and their standards and requirements for hospitals and clinics, laboratories, and more.
Using our biohazard clean-up expertise in medical, dental clinics, and laboratory facilities, we are prepared to solve the most difficult cleaning job. We follow the most up-to-date guidelines from the CDC , and O.S.H.A. safety standards and requirements.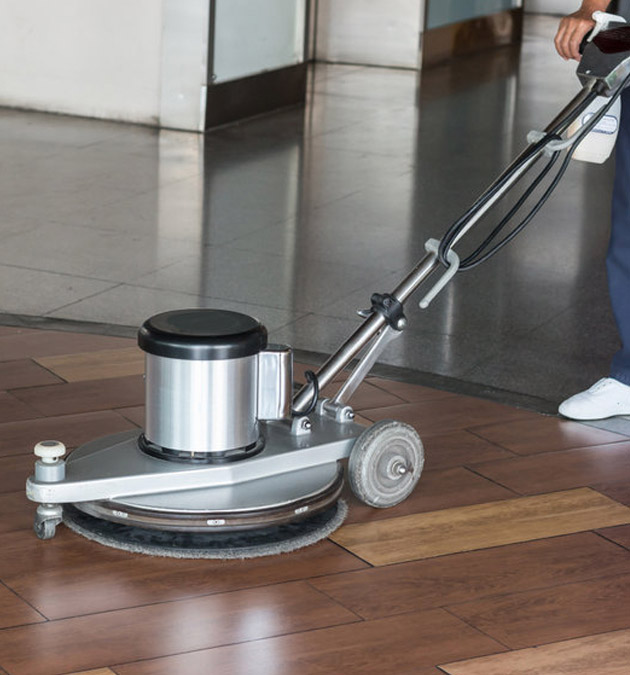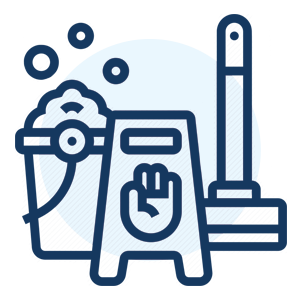 Commercial Cleaning
Investing in the health and safety of your employees, patients, customers and community, through comprehensive cleaning programs, tailored to your business.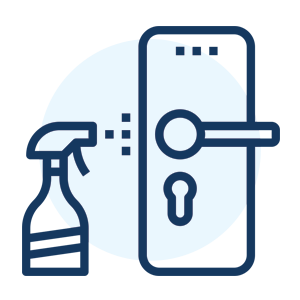 Cleaning + Disinfecting
Our staff is trained to follow CDC guidelines for Cleaning and Disinfecting your facility. You can be sure all high touch areas such as; doorknobs, light switches, cleared counter surfaces, handles, toilets, faucets, sinks, and other high touch area's specific to your business, will be cleaned and disinfected.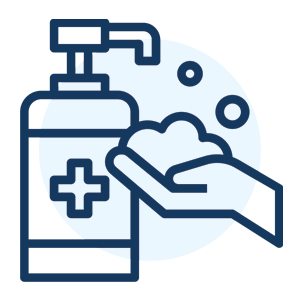 Higher Standards
Since we follow CDC Guidelines, we have always provided the highest standard of service and did not experience changes to our standard protocol when the pandemic hit.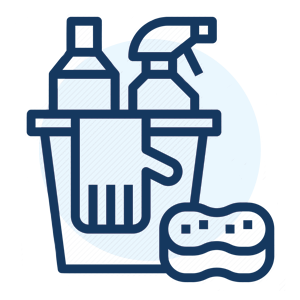 Specialized Service
Can only use specific cleaning products? Focused on Green Cleaning? If you have a project in mind, we would love to discuss your goals and provide you with a Specialized Service.
Commercial cleaning for all commercial settings.
From healthcare cleaning services to trauma scene cleanup, impeccably clean is what you can expect from White Rhino Company. When we say we clean healthcare facilities, we mean more than just hospitals! 
Healthcare
Cleaning healthcare facilities is the passion of our organization. We are the first line of defense in your healthcare facility. Our knowledge and insight of many types of medical buildings sets us apart from other cleaning companies. We have a working knowledge of the evolving "super bugs" and how to reduce risk in your building.
Commercial Office
When it comes to office environments, a one-size-fits-all approach is not enough anymore. White Rhino Company will listen to your needs to create a schedule that's right for your workplace.
Sports Facilities
Whether your gym has fitness equipment & machines to be sanitized or you're in need of locker room cleaning, our professional team can provide a comprehensive janitorial plan to meet your needs.
Daycare Center
We understand that safety is the top priority for any Childcare Center! That's why you can trust us to clean & disinfect your daycare to protect against germs & bacteria, while keeping the children safe from harsh or harmful chemicals.
Education
Students and teachers in schools are susceptible to the spread of illness-causing germs. In addition to general cleaning, our team pays attention to high-touch point areas to reduce illness and keep kids in school!
Senior Living
Cleaning and disinfecting everything from resident rooms to shared areas like kitchens and lobbies – our team is here to help keep your residents comfortable and happy, all while reducing your facility's risk of spread of infection!
Dental Clinic
A professional clean has become essential for the operation of any business, especially in a dental office! We provide the highest cleaning standards to maintain the safety and health of all who enter your clinic.
Laboratory
Laboratories require an extreme level of cleaning and sterilization to prevent contamination, dust and any particulate matter from reaching the materials being worked on. We can work together to create a service plan that creates a clean, safe and secure environment!
Clients are our top priority
A dedicated and experienced cleaning team.
With over 30 years experience and a large staff comprised of experienced and dedicated professionals, you can count on the expertise of White Rhino. Paired with our specialized cleaning system, we listen to our clients and analyze their needs to build a team that will get the best results. Almost all of our work has come from positive word-of-mouth referrals and our solid reputation carries throughout Dane County, Iowa County, and Green County.
To ensure that you get the utmost in cleanliness, all White Rhino employees follow proper health protocol with yearly TB testing, regular flu shots, immunization verification and are offered the option for the Hepatitis B vaccination. Our employees are insured, bonded and have completed successful background checks.